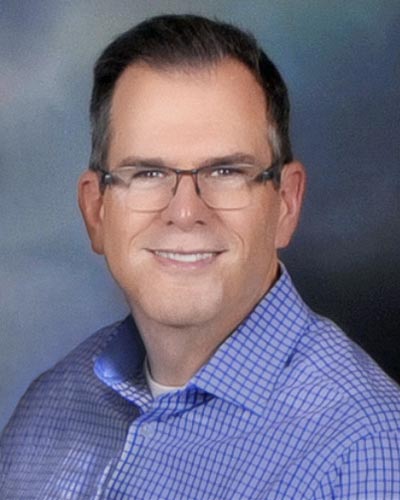 Since 1996, Dr. Cordon has been improving the appearance and health of smiles in the Phoenix area. Doctor Nolan Cordon has led a very exciting and accomplished life. He was born in California into a very dedicated Air Force family. He enjoyed living throughout the United States and in Italy, Germany, Taiwan, and the Philippines. He spent his collegiate years at Brigham Young University. During this time,' he lived two years in the country of Spain, where he provided missionary service to its people and became fluent in Spanish. Upon his return to college he found an interest in the field of dentistry during summer internships spent in dental offices.
His dedication and desire to work in the field of dentistry lead him to the Oregon Health Sciences School of Dentistry in Portland, Oregon. There he served as student body president, volunteered time to those in need of dental services, and achieved graduation at the top of his dental school class. Upon completion of his dental school program, Dr. Cordon received multiple offers from orthodontic programs throughout the United States to attend their orthodontics residencies. He chose to attend the University of Oklahoma, renowned for its academic, research, and clinical excellence.
Upon completion of his orthodontic residency, Dr. Cordon was awarded a certificate of orthodontic specialty along with a Masters degree in science. His academic achievements and awards lead him to receive multiple scholarships through college and dental school. He research projects in dental school and orthodontic residency resulted in an offer to be a presenter at the national American Dental Association meeting. He is currently a member of the American Dental Association, Arizona Dental Association, American Association of Orthodontists, Omega Kappa Upsilon (National Dental Academic Honor Society), and the Pacific Coast Society of Orthodontists.
Dr. Cordon resides in Phoenix, Arizona, where he enjoys spending time with his three children and wife and experiencing all the great activities Arizona has to offer.