Posted under:
Root Canal
Posted on: November 21, 2022
What Is TMJ Disorder?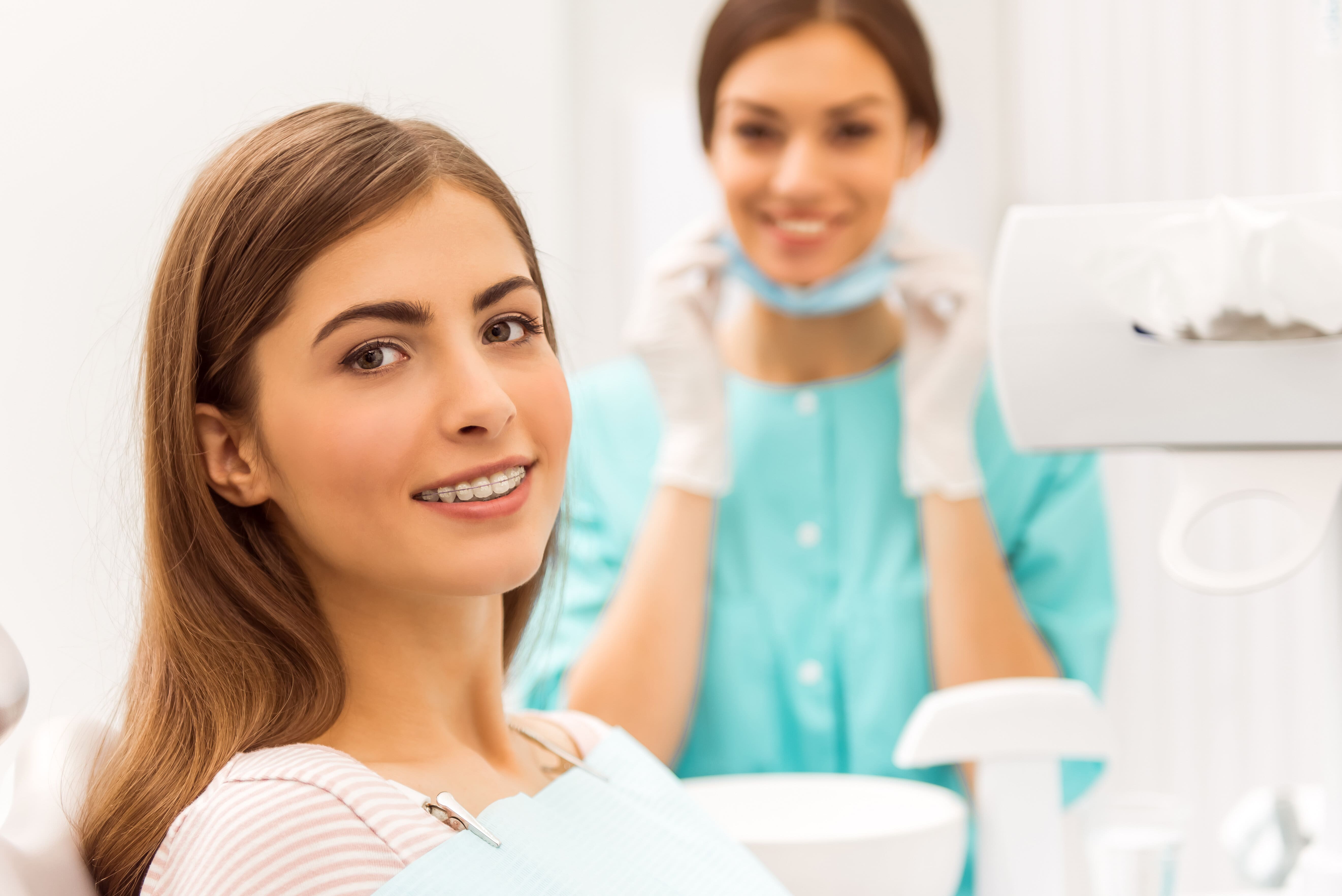 Temporomandibular joint issues are usually known by the shorter name TMJ disorders. The temporomandibular joints, or TMJs, are located on each side of the mouth and connect the jaw to the skull. These complex joints not only act as hinges to allow the mouth to open and close but also slide back and forth to make chewing and speaking easier. TMJ issues can cause severe pain, loss of mobility in the jaw, and clicking or popping noises when chewing or speaking. At Cordon Orthodontics, our orthodontists in Cave Creek provide treatments that can reduce pain to help you and your family members enjoy life without the persistent issues associated with TMJ disorder.
What Are the Symptoms of TMJ Disorder?
Because TMJ disorders are usually the result of misalignment or excess pressure on your teeth and jaw, these dental conditions typically cause a range of symptoms that orthodontists in Cave Creek use to identify cases of TMJ disorder. Some of the most commonly reported symptoms of TMJ disorder are listed here:
Pain is the common denominator for most cases of TMJ disorder. The misalignment of the jaw can cause moderate to severe pain, which may be worse after sleeping or dealing with stressful situations. Pain can be a dull ache or sharp spasms of discomfort in the neck, head, or shoulders and can be triggered by movements of the jaw or manifest as persistent and low-grade discomfort. If you or a family member is experiencing pain in the neck, jaw, or head, make an appointment with our orthodontists in Cave Creek. The team at Cordon Orthodontics can diagnose your issues and provide effective treatments for all your dental needs.
Clicking and popping noises from your jaw when chewing, speaking, or moving your mouth are also key warning signs of issues affecting the temporomandibular joint. If you experience these issues, seeking help from the orthodontists at Cordon Orthodontics will provide relief and reduced stress on these important joints of the jaw.
TMJ problems can also cause sensitivity of the teeth. This can be worsened by clenching or grinding your teeth at night, which is one of the common reasons for TMJ issues.
Misalignment of the TMJ can also result in difficulties with opening or closing your mouth. If you are having issues with mobility of the mouth when eating or speaking, a trip to Cordon Orthodontics will allow our orthodontists in Cave Creek to pinpoint the problem and to resolve it as quickly as possible.
Understanding the cause of TMJ disorder can often help your orthodontist find the best possible solutions for these issues. We want you to receive the right dental care for TMJ problems quickly and efficiently. At Cordon Orthodontics, we work with you and your family to find the best solutions for all your orthodontic and dental needs in Cave Creek.
What Are the Causes of TMJ Disorder?
Some cases of TMJ disorder are caused by arthritis, which can affect joints in every part of the body. Misalignments in the bite are also common reasons for TMJ disorders. Genetic factors are thought to play a role in some cases of TMJ disorder, which could make it more likely for this condition to run in the family. Additionally, stress can be a contributing factor in the misalignment of the temporomandibular joint.
The single most common factor, however, in the development of TMJ issues is the clenching or grinding of teeth. This usually occurs while the patient is asleep and can cause damage to tooth enamel as well as moving the TMJ out of alignment. Stress is also implicated in these habitual behaviors and can worsen existing TMJ disorders as well as causing them to develop in the first place.
Diagnosing TMJ Disorders
Our orthodontists in Cave Creek use a number of different methods to diagnose TMJ issues in our patients. Some of the diagnostic procedures our orthodontics team uses to identify issues with the temporomandibular joint are listed here:
CT scans can provide images of the bones and tissues of the TMJ to provide our orthodontists with information on these parts of the jaw.
MRI scans may also be used to determine if soft tissue or disk issues could be responsible for the discomfort and loss of mobility in the jaw.
Dental X-rays are usually the first line of diagnosis for TMJ disorders. These routine diagnostic tests can often provide the information your orthodontists in Cave Creek need to narrow down the source of problems and to provide you with the best possible treatment for TMJ disorders.
At Cordon Orthodontics, we work with you and your family to find the right orthodontic options for your treatment needs. Our orthodontists can help you with proven solutions for TMJ disorders in Cave Creek to reduce pain and to resolve misalignments of your bite quickly and effectively.
Treatment Options for TMJ Disorders in Cave Creek
The orthodontists at Cordon Orthodontics offer an array of treatment solutions for disorders of the temporomandibular joint. Splints, night guards, and braces are among the most commonly recommended and prescribed solutions for TMJ issues.
Splints are specifically fitted to your teeth and are designed to cover teeth to correct misalignments. These temporary dental appliances are a great way to realign teeth and to correct issues caused by TMJ disorder in both adults and children.
Night guards, as their name suggests, are used during sleep to prevent grinding and clenching of teeth that can cause or worsen TMJ disorder symptoms. Your dental guard will be designed to fit your teeth and to protect your tooth enamel from damage caused by these unconscious habits while you sleep.
Orthodontic braces are a long-term solution for misaligned teeth that can lead to problems with the jaw. Our orthodontists in Cave Creek can realign your teeth, helping you achieve for the most attractive smile and an improved bite.
To learn more about TMJ disorder or to schedule an appointment with our orthodontists, give us a call today at (480) 420-3292 to touch base with the orthodontists and dentists at Cordon Orthodontics. We look forward to the opportunity to work with you.