Posted under:
Root Canal
Posted on: October 7, 2022
National Orthodontic Health Month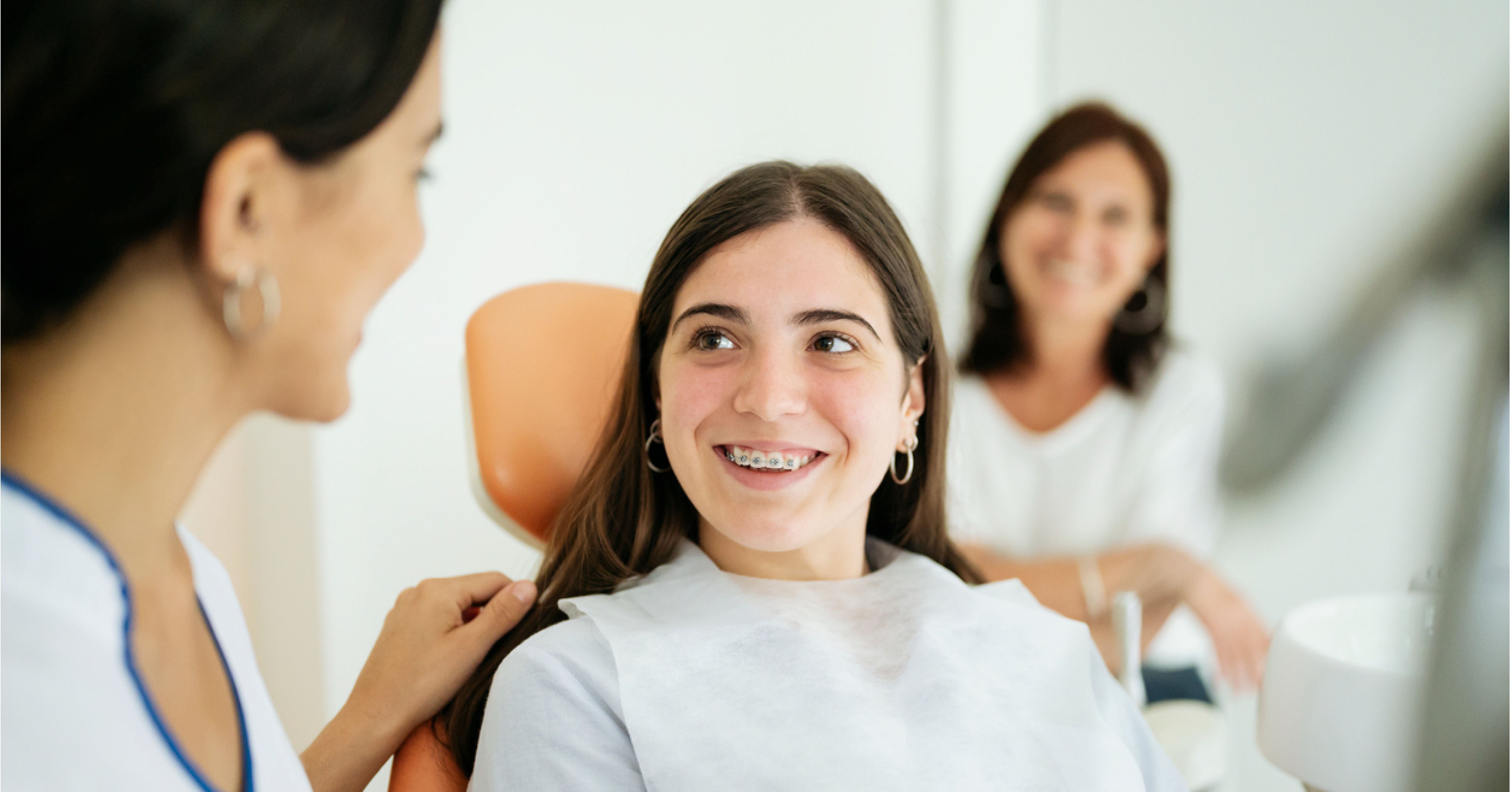 It's October, and you know what that means! No, we are not talking about Halloween. We are talking about National Orthodontic Health Month. This month is dedicated to educating individuals about the essential role that orthodontics play in your overall dental health.
In fact, orthodontics might play a bigger role in the dental industry than you are even aware. For example, did you know that over 4.5 million people in the United States alone wear braces? Also, roughly 25% of these individuals are adults. This means that the need for orthodontics doesn't only pertain to children.
Let's discuss the important role that orthodontics play in your dental health. From standard metal braces to clear aligners, a Cave Creek orthodontist can help you find an affordable option to straighten your teeth. Give us a call today to see how we can help you!
Learning What Orthodontics Do
Since it's National Orthodontic Health Month, let's start by laying a good foundation for your understanding of this section of the dental industry. On the most basic level, orthodontics is a specialty area of dentistry that focuses on the correction, guidance, and diagnosis of imperfect teeth position. As a result, orthodontists can help individuals with teeth alignment, crowding, and irregular bites.
While some people believe that orthodontics is just about giving you a beautiful smile, it's so much more than that. Orthodontics is about promoting proper teeth placement to give you not only straight teeth but also teeth that are more stable and provide optimal oral health.
An orthodontist reaches these goals by coming up with a customized treatment plan that addresses your unique situation. No two people have the same teeth alignment, so no two treatment options are exactly the same.
Orthodontic Treatment Can Improve Your Overall Health
What you might not know about orthodontics is that this specialty doesn't just keep your smile beautiful and improve your oral health. Orthodontic treatment can improve your overall health as well! For example, did you know that orthodontic treatment can address sleep apnea and persistent headaches?
Generally, orthodontic treatment is performed on children. However, there are many occasions when this type of treatment is applied to adults as well. There are many reasons why individuals might need to see orthodontists as adults. Maybe their families couldn't afford treatment when they were children, or perhaps, their dental issues developed later in life. Whatever the reason, seeing an orthodontist as an adult is not an uncommon occurrence.
Is It OK to Leave Orthodontic Issues Untreated?
The short answer is no! Most of the time, orthodontic problems don't seem pressing. Despite that, there are a number of problems that can and often do occur if you ignore orthodontic-related issues.
For instance, you could develop tooth decay, gum disease and tooth damage. You could even have problems with jaw misalignment, speaking and headaches. Keep in mind that the types of problems that you will experience depend heavily on the type of orthodontic treatment that you need. In any case, though, putting off going to the orthodontist affects more than just your teeth.
What Are Some Orthodontic Treatment Options?
The great thing about modern orthodontic treatments is that you have a lot to choose from. No longer are traditional metal braces the only option. However, they are still an option for those who want them or need more intense corrective measures.
Some of the other options include clear aligners, ceramic braces, and palatal expanders. Once again, the best treatment option for you will depend on your individual needs. Your orthodontist will examine your mouth and let you know which options are available to you.
What Can You Do to Care for Your Orthodontic Device During Treatment?
As part of National Orthodontic Health Month, orthodontists don't just remind people about the importance of seeking treatment. They also remind people that it's important to care for your orthodontic devices after you receive them.
For example, what is the proper way to care for your dental braces or aligners? Here are a few things that you can do to keep your aligners or braces in good condition.
Avoid Eating Sticky Snacks
One way that you can care for your dental aligners or braces is to avoid eating foods that are too sticky or chewy. Food items such as bubble gum, taffy, or caramel can really junk up your braces.
On that same note, you may want to avoid food items that are too crunchy as well. These might include peanut candies, popcorn, and tortilla chips.
Keep in mind that not all candies are off limits when you have braces. Some candies, such as peanut butter cups or any kind of soft chocolates, are fair game. Just remember to brush your teeth properly.
Don't Neglect Brushing
Speaking of brushing your teeth, you likely know that it is a very important habit. However, it's even more important when you have braces. That's because food particles and sugar stick to braces. If you are not brushing, these foods stay in contact with your teeth too long, leading to cavities.
You Still Have to Floss
Some people think that it's impossible to floss your teeth when you have braces. However, manufacturers actually make special devices so that you can floss your teeth even with braces. These devices are typically referred to as orthodontic flossers. You can invest in a water pick to make flossing your teeth easier too.
Come See Us for All of Your Orthodontic Needs
Are you ready to take charge of your teeth and get the smile that you have always wanted? If so, it's time to come see us. We are proud to offer orthodontic services in Cave Creek. When you meet with us for a consultation, we will come up with the best custom treatment plan that addresses your needs.
Don't wait any longer! Reach out to us today to set up your consultation.