Posted under:
Root Canal
Posted on: August 29, 2022
Gum Care Awareness: Why Caring for Your Gums Matters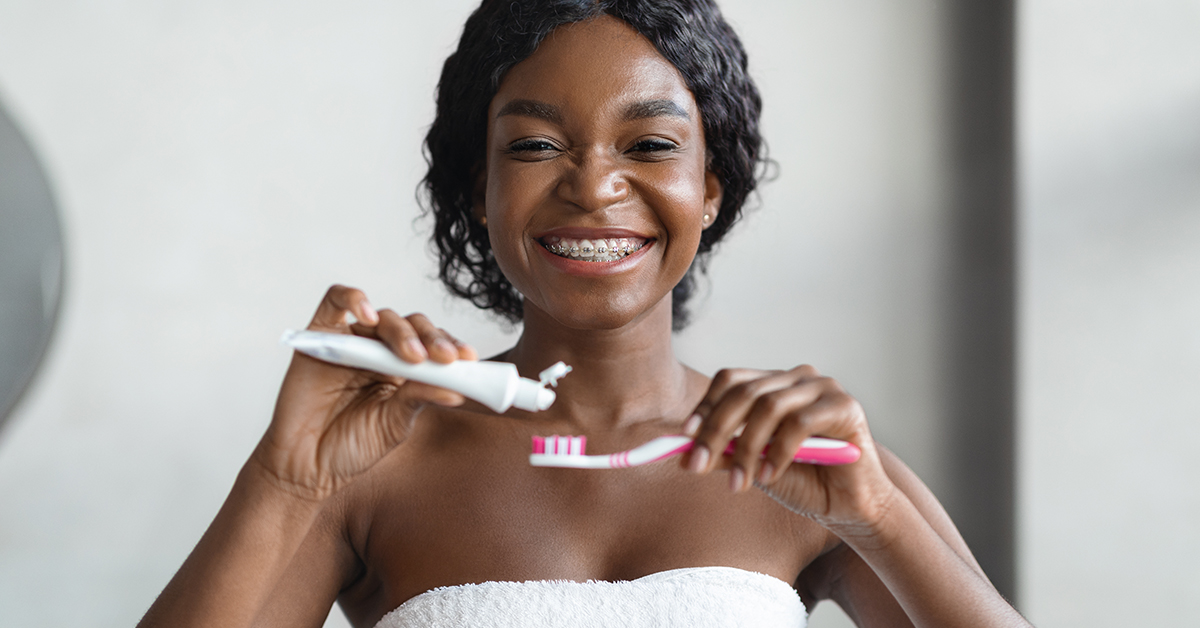 Taking care of your gums is an essential part of maintaining your overall dental health. Especially if you have braces or are undergoing orthodontic treatments, making sure your gums are healthy and in good shape can increase your success with these treatment options. Without proper brushing and dental care, your teeth could become discolored during orthodontic treatments. Good dental hygiene can prevent gum disease and other issues that could affect the long-term health of your teeth and gums. Working with a trusted orthodontist in Cave Creek can provide you with added help in keeping your teeth and gums healthy throughout the orthodontic process.
Are you looking for gum care while undergoing orthodontic treatment? Call our office to schedule your appointment!
Taking Care of Your Teeth and Gums
Brushing is important for the health of your teeth. You may not realize, however, that regular brushing and flossing can also keep your gums healthy. Properly brushing and flossing your teeth is the front line of defense against gum disease. This is especially true when receiving orthodontic treatment. Orthodontic braces can sometimes cause irritation of the gums that can contribute to the development of gum disease.
Proper dental care can be more challenging for patients with braces. Your orthodontist in Cave Creek can often provide you with detailed instructions on how to care for your teeth properly and how often to schedule teeth cleaning appointments. Following these instructions can help you maintain the health of your teeth and gums much more easily.
Important Steps to Properly Care for Gums and Teeth During Orthodontic Treatment
When you are receiving orthodontic treatment, you will typically need to see your dental team at least once per month for adjustments. Realigning your teeth takes time and requires frequent changes to the position of your teeth. Some of the best ways to care for your gums and teeth during these treatments are listed here:
Floss every day. For most orthodontic patients, waxed dental floss works better and reduces the risk of tangling your dental appliances and orthodontic braces in your floss. Your orthodontic team in Cave Creek can often provide you with recommendations for over-the-counter floss options or may give you samples of the dental floss products they recommend.
Brushing after each meal or snack can also reduce the chance of cavities caused by plaque and decaying food that can become trapped or lodged between areas of your teeth, gums, and dental work. By keeping your teeth as clean as possible, you can also improve the appearance of your teeth during treatment and after your braces have been removed in the future.
Avoid eating foods that could damage or become stuck on your braces. These may include hard foods like nuts or sticky food items like peanut butter or taffy. Your orthodontic team will usually give you a list of foods to avoid while wearing braces to straighten your teeth.
Use mouthwash to rinse your mouth after brushing, flossing, and eating. Avoid mouthwash products with a large concentration of alcohol. Fluoride mouthwashes, however, can keep your teeth healthy and strong and can provide added support for fighting gum disease.
Schedule regular teeth cleaning appointments with your dentist. Routine teeth cleaning appointments are even more important for those undergoing orthodontic treatment in Cave Creek. By keeping your regular dental hygiene routine in place while your teeth are being straightened and realigned, you can protect your teeth from damage that can occur because of plaque and tartar.
Proper dental care can help you keep your teeth and gums healthy and looking their best now and in the future. If you are currently undergoing treatment to straighten or realign your teeth, practicing good dental hygiene can help you and your orthodontist to achieve the best results from your treatment plan.
How Gum Disease Affects Your Teeth and Gums
Also known as periodontal disease, gum disease typically begins as a condition known as gingivitis. If not treated promptly and effectively, however, gingivitis can develop into much more serious issues that can cause structural injury to the bones of your jaw and can lead to tooth loss in the long run. Failing to clean your teeth effectively when undergoing orthodontic treatments can significantly increase your risk of developing gum disease, which can cause serious issues for you in the future.
Signs of Gum Disease
Regular checkups can often allow your dentist or orthodontist in Cave Creek to spot the telltale signs of gingivitis and gum disease early in the process. Early detection can often allow the reversal of initial gingivitis symptoms, which can reduce risks to your teeth and gums now and in the future. Some of the most common signs of gum disease include the following:
Redness or swelling of the gums
Receding gums
Bleeding or discoloration around the gumline
Pain while chewing or biting
Persistent bad breath
Looseness of the teeth
Increased dental sensitivity to heat, cold or pressure
Taking steps to address these issues can keep your teeth in excellent condition throughout your orthodontic treatment plan. Working with your dentist and orthodontist is one of the best ways to maintain healthy gums and to prevent discoloration or staining of your teeth caused by improper dental hygiene. Your orthodontist in Cave Creek can deliver the perfect recommendations for you throughout the process of realigning your teeth.
Call our office for an appointment today, don't let another day go without fixing your gums.
Why Taking Care of Your Gums Matters
If you are in the process of realigning your teeth using braces, your orthodontist will provide you with detailed instructions on how to protect your gums from irritation during this process. Regular dental care is also necessary to prevent gum disease, which can have lasting effects on your overall dental health.
If you are looking for a qualified orthodontist in Cave Creek, Cordon Orthodontics can help with convenient appointments and the best care for your teeth and gums. Give us a call today at (480) 420-3292 to schedule an appointment with our team. We look forward to the opportunity to work with you.