Posted under:
Root Canal
Posted on: August 14, 2022
Emergency Orthodontic Care in Cave Creek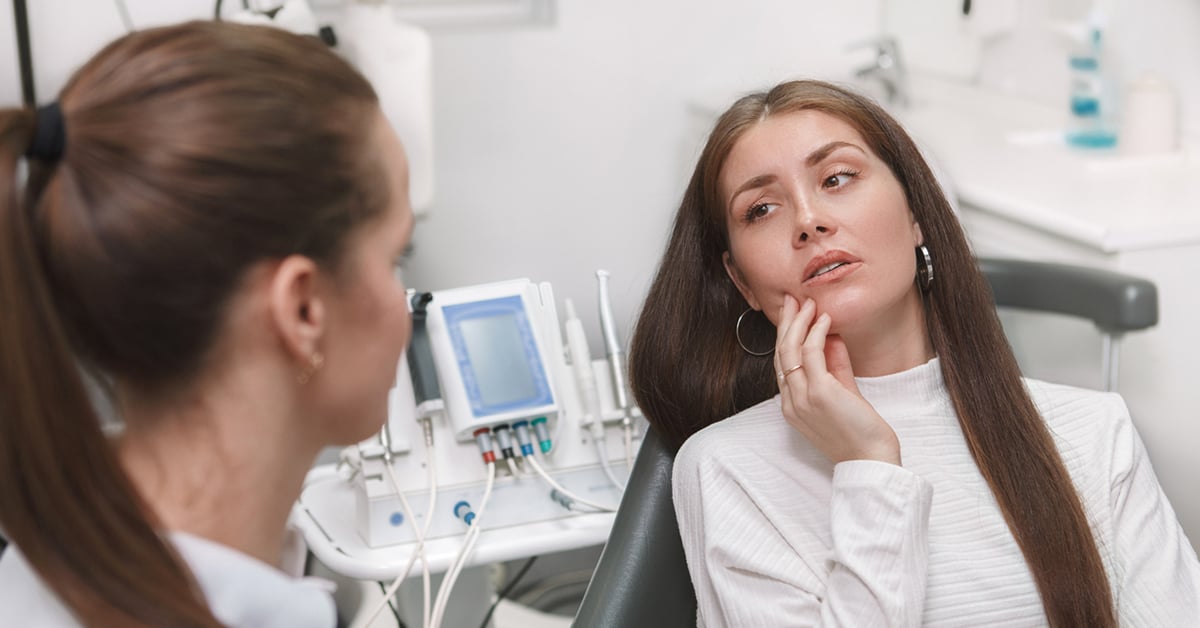 Receiving orthodontic treatment with braces is a popular way to get a straighter smile. Most people know that they can expect to feel a little bit of discomfort or soreness during their first week of treatment, as well as any time after your braces have been adjusted. After all, it's perfectly normal to feel some soreness when your teeth are moving into new positions within your mouth!
However, there are times when the type of discomfort or pain that you're experiencing from your braces isn't normal. Perhaps you were injured during your soccer game when someone hit your jaw with your elbow, which has caused some swelling and the sensation of something poking into your gums. What are you supposed to do when something of this nature occurs?
While orthodontic emergencies are relatively rare, this isn't a comforting thought when you are in the middle of one. Fortunately, there are things that you can do. The first thing you should do is to determine how serious your problem is. For instance, is it an urgent situation that needs immediate medical attention? Or is it a minor issue that you can care for by yourself until you're able to see your orthodontist?
If you begin to experience discomfort or pain from orthodontic treatment, contact our office as soon as possible to schedule an appointment!
What Are Orthodontic Emergencies?
There are a few different issues that count as emergency situations as you pursue your orthodontic treatment. While these issues can cause discomfort and pain, most of them are able to be treated by your orthodontist during his or her regular business hours.
Loose or Broken Brackets, Bands, or Wires
Injuries to the face (such as those you might incur during a soccer game or other sporting event), eating sticky or hard foods, or playing with your braces are all things that can loosen or break braces. If your braces break and the band or bracket is still attached to the wire, don't do anything to your braces. Be sure that you don't connect any elastics to the broken band or bracket. If something does come off, be sure to save it. No matter what, you will need to see your orthodontist to have your braces repaired.
Lost or Poking Archwires, Brackets, or Bands
As your teeth begin to move into their new positions, the wires that connect them could start to poke the back of your mouth, causing irritation to your cheeks. You can use a Q-Tip to try to move the wire into a better place. If you aren't able to move the wire, you may need to call our office to receive advice or instructions. While you may be able to fix the issue at home, your orthodontist will need to assist you in determining the best way to achieve that.
If you lose any part of your orthodontic treatment device, you will need to contact our office to get it replaced. This includes misplacing and swallowing it!
Tooth Pain or Loosening
While it may feel alarming, it's normal for your teeth to loosen a little bit while you are receiving orthodontic treatment. This is because the teeth are moving! However, the movement of the teeth can cause a little bit of soreness, especially when your braces or aligners are being placed. This soreness may also happen whenever you have your orthodontic treatment device adjusted. For minor discomfort and soreness, you can use regular over-the-counter pain relievers. You can also rinse out your mouth with warm salt water twice daily.
If your pain isn't relieved by the pain relievers or warm water rinses, you should contact our office to make an appointment so that your pain can be addressed.
If you begin to experience discomfort or pain from orthodontic treatment, contact our office as soon as possible to schedule an appointment!
Should I Go to the Emergency Room or Call the Orthodontist?
While most of the issues that happen with orthodontic treatment are uncomfortable, they aren't typically emergencies. True orthodontic (or dental) emergencies are rare. If you experience any of the following types of emergencies, you should go to your nearest emergency room right away:
1. Severe swelling of the face or gums
2. Oral bleeding that you cannot control – lasting longer than 15 minutes
3. Sudden injuries to your face, head, teeth or jaw, such as a blow to the head
In any of the above situations, you need to find help as soon as you can. The emergency room is your best choice when you're experiencing the above symptoms. This is because some of the symptoms are indications of life-threatening complications that need to be treated immediately. However, if you experience any sort of injury or trauma to the teeth, you will need to receive assistance from your general dentist. While your orthodontic can assist in repairing any orthodontic devices or aligners that have been broken or misplaced, a dentist is better able to repair any damage that has happened to your teeth and mouth.
How Our Office Can Help
While a true orthodontic emergency is a rare event, it is always possible for one to happen to you. When this happens, our office is here to assist you. If you're experiencing pain or are having a problem with an orthodontic appliance that you're unable to fix yourself, you should contact our office to make an appointment with one of our orthodontists. We're always happy to assist you during our regular business hours. Remember, failing to have your orthodontic device repaired can cause disruptions with your overall orthodontic treatment plan. This could lead to you having to wear your braces or aligners for longer than your orthodontist originally had planned for you. This can lead to further orthodontic treatment expenses for you!
If you begin to experience discomfort or pain from orthodontic treatment, contact our office as soon as possible to schedule an appointment!